Several former Lion athletes and one alumnus coach were honored at a ceremony earlier this month. All-American women's swimmer and 2008 NCAA Division III Champion Ava Kiss '08 and All-American men's swimmer Josh Forsman '08 were named the Varsity Lion Award winners for the 2007–08 academic year. Football coach Eric Hamilton '75 received the Roy Van Ness Award for last year, while one his former players, Sullivan Parker '08, received the Joseph Camillone Comeback Player of the Year Award.
Kiss etched her name into program history when she became the College's first NCAA Division III Women's Swimming national champion and set a national Division III record while in capturing the 2008 title in the 100 butterfly in 55.08. A member of the Lions' 2008 Metropolitan Conference Championship Team, Kiss was a five-time All-American and a four-time TCNJ Scholar-Athlete. She also holds four individual school records and was a three-time team MVP.
During his senior year, Forsman was part of three individual school records as well as three relay school records and helped the Lions to the team's best effort at the 2008 NCAA Championships. Over the course of his career, Forsman earned 12 All-Metropolitan Conference individual citations and was a member of 16 All-Metropolitan Relay Teams. He closed his outstanding career on a high note, helping the Lions to their highest finish in program history at the 2008 NCAA National team championship. Over the course of the meet, Forsman set marks in the 100 butterfly (49.17), the 100 freestyle (45.90), and the 200 freestyle (1:41.78),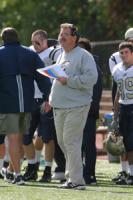 Hamilton, a 1975 graduate of the College and an All-American center during his playing days for the Lions, received the Roy Van Ness Award for leading his football team to the 2007 NJAC Championship and the second round of the 2007 NCAA Division III Playoffs. Hamilton also won the award in 1990.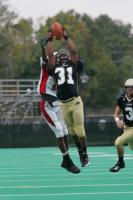 Parker, a defensive back with the football team last year, was named the first-ever recipient of the comeback award, which was named after retired longtime athletic trainer Joe Camillone. The award is given to the person who persevered through the most athletic injuries to continue his or her career with the Lions.