A Lifetime of Service Leads to Latest Honor for Jack Eisenstein '49
Prior to his passing in August, Jack Eisenstein '49 was honored by the school system in which he had served for decades as a teacher, coach, principal, and superintendent. Jack's dedication to serving others was also evidenced by his service during World War II and his continued devotion to his alma mater.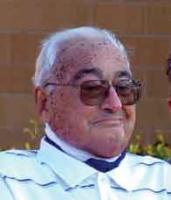 Ed's note: Included below is the profile of Jack Eisenstein '49 that ran in the September 2008 issue. Immediately after the issue went to press, the College was saddened to learn that Jack passed away on August 12. Our thoughts go out to his family and friends.

In July, the Atlantic City High School Athletic Complex was renamed in honor of Jack Eisenstein '49, who worked in the school district for more than three decades. The acknowledgement was one of many Jack has received over the years in thanks for his service to others. Yet this latest honor might have "tugged at his heart strings the most…perhaps because his mortality is being challenged," his wife, Toni '69, said.
Jack is currently battling cancer. Some days are good; others are not so good. We were unable to talk directly with him for this article, but Toni relayed her husband's thoughts. She said that what transpired at the renaming ceremony was an incredible outpouring of respect and thanks. "It made me cry, and I know it touched him also," Toni said.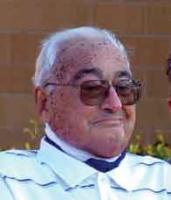 Jack's commitment to Atlantic City is remarkable; so, too, is his dedication to TCNJ. He came to the College on the GI Bill after serving in Italy, France, and Germany during World War II. As a student, he played football, baseball, and basketball, and still looks back with amusement on his playing days.
One story Jack likes to tell is how, during a particularly bad losing streak, football coach George Ackerman tried to motivate the team by asking them what they were going to do about losing 16 games in a row. Jack said a teammate shouted, "Let's make it 17!" Everyone got a good laugh—except for the coach.
Despite such lighthearted moments, Jack was a standout in all three sports, and his accomplishments later earned him a spot in TCNJ's Athletic Hall of Fame. But when he walked away from the College in 1949, it was with something even more valuable: a teaching degree. After graduating, he worked for two years as a teacher and coach at Pleasantville High School. He moved to the Atlantic City school system in 1951, where he served the next 36 years as a teacher, coach, guidance counselor, principal, and superintendent. The honor bestowed on Jack in July made clear just how many thousands of lives he enriched during his time there.
Jack's father instilled in him an appreciation of giving back, Toni said, and Jack has continued to do this throughout the years. He served on the boards of several nonprofit organizations, yet he also never forgot his alma mater. He served for a decade on TCNJ Foundation and donates regularly to the College. He also "continually sends us great student recruits, and always has the best interests of TCNJ at heart," President Gitenstein said.
Jack's health has slowed him down recently, but he continues to touch others with his actions. "I have never seen anyone face a cancer diagnosis with such courage," Toni said. "He has kept the rest of us up."
Posted on August 13, 2008